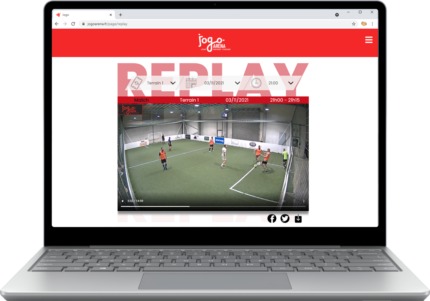 Jogo Arena goes digital with E-NOVON!
On the occasion of the complete overhaul of their brand image (centre name, logo, graphic charter, website…),
JogoArena
becomes the
st centre equipped with our complete digital package !
A mobile application and its booking functionality 100% personalized to its visual entity #InoApps
Full HD videos and its "REPLAY" tab on its website
#InoWys
A dynamic scorekeeper with a dual score and ad function
#InoScore
A centre that is going digital version
E-NOVON
:
A big thank you to Franck Nocquet for trusting us with the digital equipment !