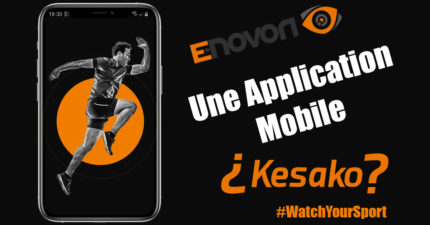 Why a mobile application for your soccer or padel centre ?
📱 MOBILE APP 📱
This is one of the products that E-NOVONoffers to complete the user experience of a private sports centre.
❓ Why a mobile application for your sports centre ❓
In the digital age, your customers are no longer just looking for the consumption of a game of soccer or padel, but above all for guidance and a personalized experience. Having a mobile application provides new tools for customer interaction. Sending notifications is a way to inform and interact with them.
It is an excellent way to get known on more platforms, and to simplify business-customer communication.
According to a study conducted by Localytics Data Team :
"Notifications boost brand appeal by 88%"
"65% of users return to an app before 30 days when notifications are enabled"
"50% of users find notifications useful
Finally, the mobile app offers the possibility to establish a privileged link with your users, and therefore to have a stronger customer engagement!
📊 STATS 📊
2️⃣,15 billion mobile application downloads in France
Smartphone users spend 8️⃣7️⃣% of their time on mobile apps compared to 13% on the web (about 4h per day)
✅ The BENEFITS of a (white label) mobile application for your sports complex ✅
Strengthen your brand image 🧬
Increase your visibility 👀
Creating a real community 👥
Facilitating communication 💬
Professionalise your activity 🧑💼
💲 PRICE 💲
An inexpensive service 🤏
You doubt it ❓ Contact us ❗