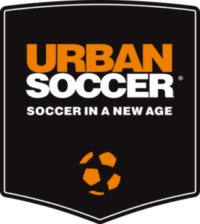 #2 Partner Interview URBAN SOCCER
Second issue of this "Partner Interview" series!
Today, Romain Nibourel, Head of Marketing & Information Systems at Urban Soccer, describes the vision and interest of the leading French 5-a-side channel with regard to digital.
Hello Romain, first of all how are you and how did you manage these last complicated moments ?
On a personal level, I continue to have a minimum activity as I am in charge of all the projects related to digital. All our providers continue to work. And we have a number of projects underway that we can't just stop. In any case, this is not the will of the group. Even though our centres are closed and our practice made impossible, we want to accelerate our digital efforts to reopen in the best conditions.
In the context of the "customer experience" proposed by the UrbanSoccer Group, how important is digital to you?
A very strong importance! It has always been the will of Urban Soccer to have a big place for this service. This is also what sets us apart from the amateur football that we know in the clubs. In the sense of service, we mean the physical quality that we can give when the athletes come to our centres. By the welcome that our staff can give to the players but also by all the services and all the product innovation that we can bring. I think of all the products that have been invented in the past. Whether it's the Urban League, anniversaries or very strong partnerships such as our link with PSG and the creation of the PSG Academy.
Beyond that, we are trying to bring services to the pure practice of land rental with a digital experience. And you can have it with E-NOVON, its videos and digital scorekeepers that enhance the customer experience beyond football.
We have been partners for 4 years now, how did it all come about?
To go back in history a little, before E-NOVON, we had another service provider with whom we invented everything. So we also went through this Search & Development phase and especially the acceptance phase with them, with quite a few problems. Unfortunately, once the project started to stabilise, we still had different desires and strategies. They wanted to impose things on us that we didn't want to do, particularly in terms of customer data protection. At that point, we started to look again at the different providers that were available on the market. We found E-NOVON, with whom we got on very well from the start. We were immediately on the same wavelength, they were very accommodating. Little by little, this was done naturally, by equipping a first test centre and then launching a national development phase.
How do you rate the services provided by E-NOVON?
In the first instance, what we ask is that the product be stable, quite simply! This is not the case with all providers. It is important to know that it is not easy. We're talking about centres that are very large, sometimes in areas where the cameras can move at any time, can get wet. There are a number of factors that can cause the product to deteriorate. Sometimes, we have internet connections that are not at their best because we are in remote places. We have to deal with all this to try and provide the best possible service for our customers. Quite simply, E-NOVON was able to respond to these aspects. In terms of innovation, they are always looking to "go further" and we can see that this is also the desire of the Urban Soccer group
In 3 words, how would you define E-NOVON?
It would be reliability, innovation and loyalty with the relationship of trust and future that we have.
What can we wish you for 2021?
Simply that we can find players on the fields and that we can welcome them in the conditions that we knew in our good years!
Thank you Romain, happy new year and see you soon !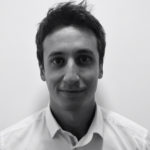 Romain Nibourel – Head of Marketing & Information Systems at Urban Soccer